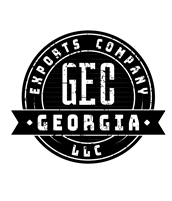 A conversation with Georgia Exports Company Chief Commercial, Officer Gary Brown
With five generations of experience working in the Georgia and South Carolina timber industry behind them, brothers Jon and Wilson Burns founded Georgia Timber Exports in 2013 as a Southern Yellow Pine Log company supplying domestic lumber mills. Today, that small family business is known as Georgia Exports Company and has grown to a 50-employee corporation that focuses heavily on serving the growing Chinese markets. With four offices in Georgia and one in China, the Springfield, Ga based company has thrived and remained increasingly competitive in the Georgia forestry industry and credits their rapid success on their initiative to streamline their process, from harvest to shipment, through vertical integration every step of the way. "This is a vital part of the efficient and effective operations that result in the saving of both time and money, which is passed down right to the customers," said Chief Commercial Officer Gary Brown.
What is Georgia Exports Company?
Georgia Exports Company is a timber supply company that provides shipments both domestically and internationally as part of the thriving Georgia forestry industry. We were founded in 2013 and have grown from a small family business to a company with 50 employees and a dozen logging machines, which supply saw logs to many domestic and foreign lumber mills. Our experience in and knowledge of the industry have allowed us to take steps to make our log processing the most efficient available.
What services do you offer?
Georgia Export Company supplies Grades 2SC and 3SC of Walnut Logs, Grade A prime and saw grade of Southern Yellow Pine logs, as well as several hardwood logs including saw grade Red and White Oak, Sweet Gum, Veneer Grade Poplar and Walnut. Our operation is fully integrated; we are the only log exporter in the area approved to carry out fumigation. The company has its own logging crews, on site management, in-house trucking fleet and Certified Weight scale.
Georgia Exports Company, LLC is headquartered in Springfield, Ga, where else do you have operations?
Georgia Exports Company has four offices throughout Georgia that operate our timber production. We also have an additional office in China which allows us to take more steps in providing our international customers with optimum service.
Where do you import/export?
We provide a variety of services domestically, but exportation of the Southern Yellow Pine to China is our specialty. The large growth China has experienced has brought demand for construction and furnishing materials, which we have been able to capitalize on. In addition, we are working to establish a broader, more permanent international presence, similar to what we have done in China.
What's next for Georgia Exports Company?
With success comes new opportunities, and Georgia Exports Company is using theirs to expand their product line to process various lumber grades and species, though their specialty is Yellow Pines, which are vital in construction and infrastructure. The company is continuously exploring possibilities with new products and new markets, and is currently reviewing the options of shipping Logs, Wood Chips and Lumber to India, South Korea, Japan and Vietnam.
What makes Coastal Georgia a great location for your business?
Coastal Georgia is where everything started for the family behind Georgia Exports Company. We have been involved in the Georgia and South Carolina timber business for the past five generations, and Georgia Exports Company is able to work in a vast network of timberlands. Georgia has also been named the number one state to do business for several years in a row and is also the number one forestry state in the nation.
Why do you love Coastal Georgia?
The business culture of Coastal Georgia- and the ASouth in general- is why we why love doing business here. It's certainly different than other parts of the country, as there is an emphasis on building personal relationships that go beyond the business aspect. This creates a friendly environment that goes far in facilitating operations.
Describe your experience with WTCSav.
We've been partnered with WTCSav for several years. They impressed us right away with how quickly they were able to use their resources and research capabilities to help us identify opportunities. We certainly plan to make greater use of their services in the future.