Hear from our Spring 2021 Interns about their experience at WTCSav.
Q1: How has the WTCSav Internship Program prepared you for entering the job market?
Lauren: Every task I completed had direct implications on my career readiness. The communication and analytical skills needed to complete each task acted as a hands-on means of refining my professional skills. One area of improvement was my written and oral language used in the workplace.
Alex: The WTCSav internship helped guide me further into understanding the daily functions of an economic development authority.
Q2: What advice do you have for current students looking to get an internship?
Lauren: Be willing to leave your comfort zone for an opportunity that particularly interests you.
Alex: My advice to current students looking to get an internship would be to put yourself out there! Take opportunities to introduce yourself to someone even though it can be intimidating and doors will open for you.
Q3: What was the most rewarding part of your internship? What have you learned?
Lauren: The work and the people. I was able to connect my work with the mission of the organization. The staff was also so welcoming and offered a collaborative and flexible environment. This internship taught me the importance of taking the initiative to ask questions and be curious.
Alex: The most rewarding part of the internship was meeting and working with a phenomenal team of professionals at World Trade Center Savannah and SEDA.
Q4: What do you wish you knew before interning that you would like to share with other students?
Lauren: I wish I knew the benefits of feedback. Before interning, I was apprehensive of feedback, but the feedback I received during my internship was very conducive to my academic experience and prepared me to enter the job market.
Alex: Be prepared for slower days, and in the same way, ready for business to ramp up quickly.
Q5: Would you recommend other students complete WTCSav's Internship Program? If so, why?
Lauren: 100%! I will regard this internship program as a period of growth and development in my life. I view this internship program as a bridge that connected my college education to so many career opportunities.
Alex: Yes, I would recommend that students complete this internship. It is a unique experience and exposes you to so many real-world situations that you can't get in the classroom. The staff is full of intelligent people who are exceptional at what they do, and you can learn so much from them.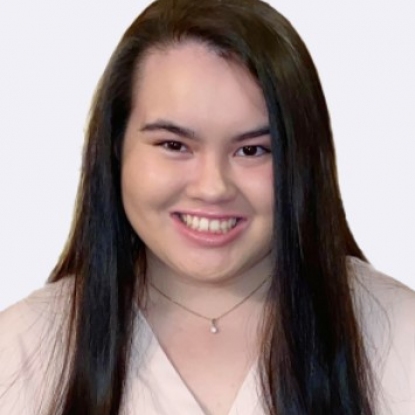 Lauren Rose
Economic Research Intern
Public Policy Major
Georgia State University
Alex Conarton
Trade Services Intern
Economics and International Business Major
Georgia Southern University