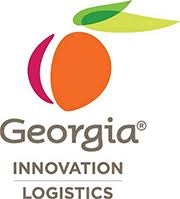 What are the Georgia Centers of Innovation?
The Georgia Centers of Innovation (COI) are the state's leading resource for facilitating business innovation. Through the assistance of the five centers, Georgia companies translate new ideas and technologies into commercially viable products and services to better compete in the global marketplace. This economic catalyst, in turn, promotes the continued growth of the state's economy. A division of the Georgia Department of Economic Development, COI provides the leading technical industry expertise, research collaborations and business partnerships to help the state's strategic industries connect, compete and grow.
Five individual centers operate statewide with a focus on Aerospace, Energy Technology, Information Technology, Logistics, and Manufacturing. Savannah is home to the Center of Innovation for Logistics.
Tell us about the Center of Innovation for Logistics.
The Center of Innovation for Logistics helps companies take advantage of Georgia's world-class logistics industry, so that they can improve supply chain efficiencies, support growth and increase global competitiveness. The Center connects companies to the technical industry expertise, collaborative research and partnerships that cargo-owning companies need.
What makes coastal Georgia a great location for the center?
Georgia companies rely on the state's logistics infrastructure and services to handle and haul more than $900 billion of cargo each year. Georgia has unparalleled options for cost-effective intermodal transportation – ocean, truck, rail, and air – as well as reliable connections to suppliers and customers, and the technology and workforce that make efficient logistics possible. The Center understands all segments of the logistics industry, and provides a truly impactful forum for companies to network, address logistics challenges, and share knowledge.
Do you have any specific examples of how you've worked with WTCSav?
WTCSav has been a great connector– whether by referring regional companies to utilize the center's services or by connecting us with international business delegations. We have also partnered on a number of WTCSav's Global Educational Programs and presentations.
What advice do you have for companies that are considering expanding through global markets?
Use your resources. The state of Georgia and the region has many valuable resources in place to help companies do business internationally. One resource that we offer is the Georgia Innovates tool. Compiled by the Georgia Centers of Innovation and Georgia Tech's Advanced Technology Development Center (ATDC), the GDEcD Entrepreneurship and Small Business team, this comprehensive database identifies all the business resources found within the state that can help a business – no matter where they are in their life cycle – connect, compete and grow.
How does the Center of Innovation for Logistics help companies?
The Center of Innovation for Logistics helps companies in three main ways:
Improves inbound and outbound logistics for Georgia's cargo-owning companies by evaluating Georgia's logistics options for shippers, connecting shippers to Georgia's logistics providers, and informing businesses about logistics trends and data-driven projections.
Supports Logistics Workforce Development for Georgia Companies by fostering collaboration between Georgia's logistics employers and the State's resources for training and education.
Enhances Logistics Technology deployment by collaborating on emerging logistics technology solutions, supporting knowledge and experience transfer for Georgia shippers on current practices in logistics technology, and connecting shippers to Georgia companies that develop and/or provide the latest in proven logistics technology solutions.